Recipes From Our Kitchen to Yours
Food plays a very important part in the lives of owners Chris and Brenda Lynch. "Big Dog" Chris Lynch is an avid home chef and collector of cookbooks, recipes, kitchen gadgets and anything to do with food. We have shared some of our favorite recipes below!
Lynch Family Caged-Grilled Wings
A simple and easy recipe worthy of National Chicken Wing Day! The "Big Dog" Chef Chris has shared his tried and true recipe for wings he grills in a family handed-down rotisserie grill cage. You'll love the simplicity of the preparations and short cooking time. Pair with one of our delicious "mbf" red wines and your wings will surely soar!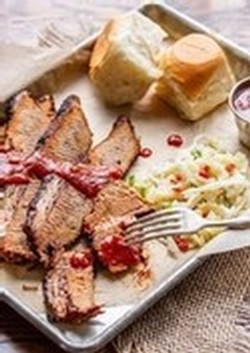 Smoked Brisket with Homemade Tangy Bourbon BBQ Sauce
This is a Bourbon match made in heaven! For Wine & Food Affair 2019, we will feature our 2016 HellHound Cabernet Sauvignon which is finished and aged 6 months in used Bourbon Barrels from local Sonoma County craft distiller Graton Spirits. We have incorporated used bourbon barrels and Graton Spirits' Redwood Empire Bourbon Whiskey in our Smoked Brisket with Tangy Bourbon BBQ Sauce. Smokey and decadent would describe our flavorful match!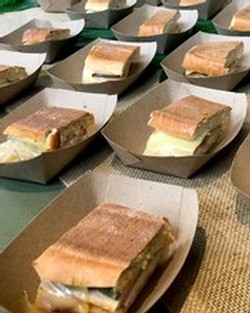 Chef Rick's Cubano Sandwiches have been the hit of our last two "Hot Havana Nights" Winter Wineland event in January. Cuban music in thd background, "Big Dog" Chris grilling and slicing sandwiches and Winemaker Brenda Lynch serving her latest releases.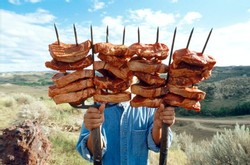 Pitchfork Ribeye Steak & Rattlesnake Heirloom Bean Chili
Inspired by our travels through Wyoming and Montana. Chris adapted a favorite chili recipe to include the sensational cooking style of "pitchfork" ribeye steak seared in a deep fryer! Suggested Wine Pairing - "mbf" Zinfandel.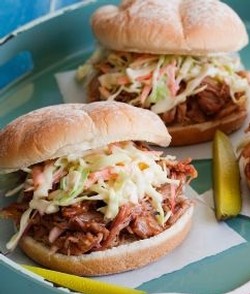 Pulled Pork Recipe
Recipe courtest of Tyler Florence. A lot of ingredients but definitely worth the time and effort. A big hit at our tasting room! Suggested Wine Pairing - Portrait of a Mutt Zinfandel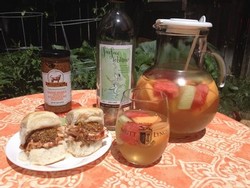 Green Tea Sangria
BBQ Chicken Sliders
Brenda Lynch has an expression for wine that is perfect for summer weather - "Chill it and Kill It". Her selection of Green Tea Sangria and BBQ Chicken Sliders fits this bill! Suggested Wine Pairing - Fou Fou le Blanc.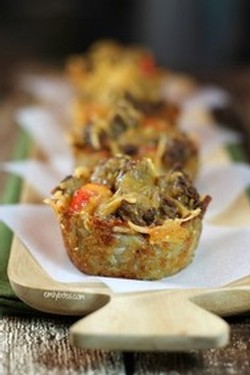 Cheeseburger Hashbrown Cups
Definitely a Brenda Lynch addition to our kitchen favorites.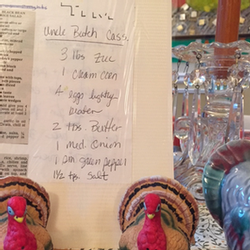 Uncle Butch's Casserole
Every family has recipes passed down from one generation to the next. Brenda's Uncle Butch's casserole is a regular addition to her family's holiday table. And it is now a regular on ours. To family.