Check Out Our 2018 Events
October 2018
RITZ CARLTON YAPPY HOUR SERIES
5:00 PM to 8:00 PM
Thu, Oct 25, 2018
Venue:
Ritz Carlton Laguna Niguel - One Ritz-Carlton Drive Dana Point, CA 92629
Contact:
Ritz Carlton (949) 240-2000
"Putting on the Ritz" with Mutt Lynch Winery
Mutt Lynch to be Featured at the Ritz Carlton Laguna Niguel 2018 Yappy Hour Series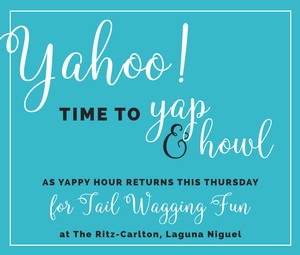 FEATURING MUTT LYNCH WINES. Pups of all ages enjoy delectable house-made dog biscuits and lap up refreshing libations, thanks to bacon, chicken, beef and vegan water, while their companions sip a glass of Mutt Lynch Unleashed Chardonnay, Merlot Over and Play Dead, or Chateau d'Og Cabernet Sauvignon.
BENEFITING CANINE COMPANIONS FOR INDEPENDENCE. Proceeds support The Veterans Initiative of Canine Companions for Independence.

Thursday, October 25, 2018 – Yappy Howl-O-Ween | 4 to 7 p.m. ♦ Sunday, December 2, 2018 – Yappy Howl-iday Celebration | 11 a.m. to 2 p.m.
November 2018
WINE ROAD - WINE & FOOD AFFAIR
11:00 AM to 4:00 PM
Sat, Nov 3, 2018 - Sun, Nov 4, 2018
Venue:
Mutt Lynch Tasting Room - 9050 Windsor Road, Windsor, CA
Contact:
Tasting Room Team (707) 687-5089,
info@muttlynchwinery.com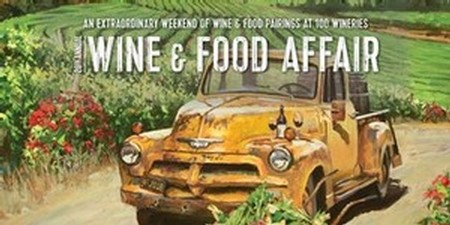 Join Us for a Magical Wine & Food Pairing Weekend!!
Bourbon Glazed Heritage Black Pig Bacon Skewers with Bourbon Infused Sorghum Dipping Sauce. Paired with HellHound!!!

A TRULY INSPIRATIONAL PAIRING. This pairing was inspired by a trip to Louisville, Kentucky, home of Bourbon Whisky. Owners Brenda and Chris Lynch thoroughly enjoyed a long weekend sipping amazing Bourbon Whisky, but also sampling amazing artisanal barbeque foods. In downtown Louisville, they went to a restaurant for lunch and thought they had died and gone to heaven! On the menu were thick cut bacon strips with a Bourbon infused glaze, served with smoky sorghum molasses. It truly was one of the best appetizers ever had. Then true inspiration hit. Brenda liked the smoky character of Bourbon so much she instantly thought of her Hellhound Red Blend as the perfect wine to pair.
JOIN US SATURDAY AND SUNDAY NOVEMBER 3RD & 4TH. Over 90 wineries will be participating in the 20th Annual Wine Road Food & Wine Affair. 2 days of truly awesome pairings. It is one of the best food & wine events of the year in Sonoma County. Tickets are available online.
December 2018
YAPPY HOUR - DECEMBER UGLY SWEATER PARTY
4:00 PM to 6:00 PM
Fri, Dec 14, 2018
Venue:
Mutt Lynch Tasting Room - 9050 Windsor Road, Windsor, CA
Contact:
Tasting Room Team (707) 687-5089,
info@muttlynchwinery.com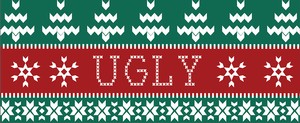 Join Us at our December Howl-i-day Ugly Sweater Party!
Yappy Hour Fun Will Include Our Annual Ugly Sweater Contest for Dogs & Humans!!
Friday December 14th 4 to 6pm
RING IN THE HOLIDAYS WITH GREAT WINE, GREAT FOOD & GREAT HOLIDAY SHOPPING. This is without question our liveliest Yappy Hour of the year. Winemaker and Owner Brenda Lynch and her dog Violet lead the way in full "ugly" sweater costumes. Don't miss out on all the fun!
BENEFITTING GREEN DOG RESCUE. 100% of the $10 Door Fee and Raffle Proceeds will go the Bergen University of Canine Studies.
PLEASE VISIT US at our Mutt Lynch Tasting Room on the Town Green in Windsor CA.
RECENT PRESS - edible Marin & Wine Country just wrote about Mutt Lynch Winery
DOUBLE GOLD for 2014 HellHound Red - 2017 Sonoma County Harvest Fair
PURCHASE NOW!

JUST RELEASED - Our Artist Series Collection
PURCHASE NOW!
---