Mutt Lynch in the News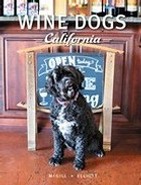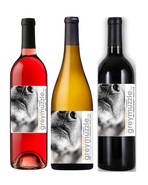 We enjoy sharing our good news with you as it appears - enjoy browsing our updates!
Our Latest News & Events:
MUTT LYNCH WINERY Spring 2023 Wine & Snack with Girl Scouts
Event Details:
Experience the perfect pairing! Our Girl Scout cookie and wine tasting event is sure to tantalize your taste buds. Enjoy a selection of four complementary gourmet wines perfectly paired with delicious Girl Scout cookies - from Thin Mints to Tagalongs. Learn how different flavors can bring out subtle sweetness, spice, and other notes in your favorite cookies. Come join us for a curated tasting filled with indulgent flavor combinations that are sure to satisfy! Reservations recommened 707-687-5089 while supplies last.
MUTT LYNCH WINERY TO HOST FEBRUARY 25th YAPPY HOUR AND "PUG" RAFFLE
Mutt Lynch Winery will launch project "PUG" - Patio Up Grade, during their February 25th Yappy Hour. The event features a raffle of 30, top-tier prizes. All proceeds of the raffle will benefit the winery's upgrade of its outdoor patio area to allow for increased accessibility for all patrons. The event takes place on Friday, February 25th from 3:00 to 6:30 pm at The Mutt Lynch Winery Tasting Room & Gift Shop at 9050 Windsor Road. Always open to both humans and canines, Yappy Hours feature select wines, dog treats, and celebrates all things dog and wine. Purchase raffle tickets online now at: TICKETS
MUTT LYNCH WINERY TO HOST ITS FIRST EVER HARD HAT HAPPY HOUR
Due to ongoing construction of the new Windsor roundabout, Mutt Lynch proudly announces their first ever Hard Hat Happy Hour to take place on Friday September 3rd from 3:00 to 6:00pm at its Tasting Room & Gift Shop at 9050 Windsor Road. For humans and canines, guest will enjoy 50% off glasses of select wines and tasty human and dog treats, overlooking
traffic cones, hard hats, detour signs and large pieces of construction equipment. A raffle will be conducted with gift certificates to local merchants and other great prizes.
WINEMAKER BRENDA LYNCH TO HOST GREY MUZZLE VIRTUAL TASTING ON NOVEMBER 2.
Winemaker Brenda Lynch and The Grey Muzzle Organization have partnered on their first ever Virtual Tasting taking place on Monday November 2nd at 7:30pm ET. The virtual tasting will feature 3 of Brenda Lynch's limited production wines, all with the amazingly soulful Grey Muzzle label. Brenda will taste her 2019 Sonoma County Rosé, 2017 North Coast Chardonnay and 2016 Sonoma County Cabernet Sauvignon with the tasting participants. As part of Mutt Lynch's Wines That Give Back Program, 25% of all Grey Muzzle wine sales are donated directly back to Grey Muzzle.
MUTT LYNCH CREATES SPECIAL LABEL FOR HUMANE SOCIETY OF SONOMA COUNTY WIFI FUNDRAISER
Winemaker Brenda Lynch and the Humane Society of Sonoma County have teamed up to create a special label for the 2020 Wags, Whiskers & Wifi fundraiser event taking place August 5 to 7. According to Brenda, "We have supported our local HSSC in many ways over the years and this year's support will hopefully raise funds for this very worthy organization." Mutt Lynch has produced special labels for its 2017 Chardonnay and 2016 Cabernet Sauvignon and will donate 50% of its sales proceeds to HSSC. The wines will retail for $25 and will be available for a limited time only.
MUTT LYNCH LAUNCHES 2020 "MEET THE COOKIES" TASTING FLIGHT SUPPORTING LOCAL GIRL SCOUTS
The 2020 Girl Scout Cookie Season has officially started. For the 2nd year running, Winemaker and Owner Brenda Lynch has created a special "Meet The Cookies" Tasting Flight for guests to enjoy at her Tasting Room & Gift Shop in Downtown Windsor. Brenda Lynch and her Mutt Lynch staff spent several hours tasting, sipping, tasting and sipping to find the perfect five "wine and cookie" pairings to feature. Brenda swears that "it was hard work." Guests will be charged $15 for the special tasting flight of five wines (tasting fees are gladly waived with any wine purchase.) and will be charged $5 for the platter of five cookies. Mutt Lynch will donate 100% of cookie sales revenues to its local Windsor Girl Scout Troop #10889.
Brenda announced, "We are proud to support our local troop as the Girl Scouts earn money to power their own leadership opportunities and adventures." Mutt Lynch's 2020 "cookie & wine" pairings are not to be missed. Visit Our Tasting Room.
MUTT LYNCH'S DOG VIOLET SELECTED FOR THE WINE DOGS CALIFORNIA 2020 EDITION
Owner's Brenda and Chris Lynch were excited when Wine Dogs of California contacted the winery to inform them that Violet, their 5 year old Portuguese Water Dog, had been selected for the 2020 edition. The Lynch's rescue greyhound Patch was featured in the publication's inaugural edition. Violet is proud to follow in Patch's footsteps... just not as fast. The 2020 hard cover book will be released in May and will be available for sale in the Mutt Lynch Tasting Room.
JANUARY 2020 SUPPORT OF AUSTRALIA FIRE VICTIMS
Winemaker and Owner Brenda her husband Chris lived for over 4 years in Australia. Their home was in the "bush" 30 miles outside Melbourne and their walks with dogs Max and Nicki (the original "mutts" in Mutt Lynch) were filled with sightings of Kangaroos and Koalas. As fires continue to rip through Australia, some devastating numbers are emerging: at least 24 people killed; more than 15.6 million acres torched; over 1,400 homes destroyed; and according to one biodiversity expert's count, an estimated 1 billion animals killed. Our Mutt Lynch hearts ache. Brenda Lynch has just accounced that she will host a special Yappy Hour on Friday January 10 to raise donations for these animals in need. In addition, she will donate 100% of sales revenues received in the month of January from the Mutt Lynch Tasting Room Tasting Flights and Glass of Wine sales. As well as donate $2 from every bottle sold in January. Near Brenda's former home near Melbourne is the Healdsville Animal Sanctuary and donations raised will go to support their needs at this critical time.
2019 News
MUTT LYNCH AND SILICON VALLEY PET PROJECT PARTNERSHIP FEATURED IN DECEMBER BAY WOOF
The San Francisco Bay Area publication BAY WOOF featured Mutt Lynch and Silicon Valley Pet Project (SVPP) in their December edition, promoting the new partnership with Mutt Lynch Winery. Mutt Lynch's "Wine That Gives Back" program, launched in 2017, was designed specifically to support animal rescue organizations with its wines. SVPP is the first Silicon Valley-based group participating in this program. Brenda Lynch designed a beautiful custom SVPP label for its 2017 North Coast Chardonnay and formally launched the wine at Mutt Lynch this fall. They will donate back to SVPP 25 percent of the purchase price of every bottle sold at the winery or from the website. Purchase Now.
2018 ROSIE ROSE WINS GOLD MEDAL AT EXPERIENCE ROSE WINE COMPETITION
Our 2018 Rosie Rosé just scored 91 points and won a GOLD MEDAL at the 2019 Experience Rosé Wine Competition, the largest and most important Rosé wine competition in the United States. Winemaker and owner Brenda Lynch was particularly excited about this award - "this wine competition included outstanding wines from around the world. For my 2018 Rosie to score 91 points and earn Gold is very rewarding." Purchase Now.
MUTT LYNCH VOTED BEST PET FRIENDLY WINERY IN SONOMA COUNTY
Mutt Lynch Winery was voted Best Pet Friendly Winery in Sonoma County in the 2019 Bohemian Best of the North Bay Readers Poll. Winemaker and owner Brenda Lynch proudly accepted the award at the Sonoma County awards ceremony on March 22. According to Brenda, "this award acknowledges our efforts to create a tasting room environment that appeals to dog loving wine drinkers. On behalf of my entire staff, we thank the voters (and their dogs!) who recognized our unique place in the Sonoma County community". Visit Our Tasting Room to Experience Our Canine Hospitality!
MUTT LYNCH SUPPORTS GIRL SCOUTS OF AMERICAN WITH SPECIAL "MEET THE COOKIES" TASTING FLIGHT
The 2019 Girl Scout Cookie Season is the largest financial investment in girls annually in the US and a powerful entrepreneurship incubator for the next generation of female leaders. Winemaker and Owner Brenda Lynch is supporting this investment in girls with her scrumptious and decadent "Meet The Cookies" pairing expertly curated by her Staff! Visit Our Tasting Room.
HELPING THOSE AFFECTED BY THE GOVERNMENT SHUTDOWN - MUTT LYNCH WINERY GATHERS DOG FOOD
Owner Brenda Lynch was so moved by the personal stories of local government workers struggling to make ends meet during the January 2019 shutdown, she sent word out via social media and email looking for any dog food donations for those in need with dogs to feed. The response was amazing, as donations far exceeded expectations. Brenda was proud to deliver the bags to a central Sonoma County location that was supporting our Coast Guard families in particular. Mutt Lynch sends its sincere thanks to those who helped us in this effort.
2018 NEWS
CELEBRATING AMAZING WINE & ART - MUTT LYNCH WINERY DEBUTS ITS NEWEST ARTIST SERIES
Mutt Lynch Winery proudly announced the debut of its newest Artist Series wines at a recent Winemaker and Artists Reception at the winery's tasting room. The Artist Series showcases the amazing artwork of three talented Northern California artists. The three wines are all hand-crafted and hand-selected by Winemaker Brenda Lynch and include the "Innocent" 2014 Sonoma County Cabernet Sauvignon, "Girly Girl" 2016 Sonoma County Pinot Noir and "Pure Joy on the Beach" 2016 Sonoma County Roussanne. All wines are extremely limited in production with fewer than 50 cases produced for each label. Available For Purchase.
EDIBLE MARIN & WINE COUNTRY FEATURES MUTT LYNCH WINERY AMONG TOP DOG FRIENDLY WINERIES
We love to see our winery included in Dog Friendly articles, especially when we truly love the publication itself. Edible Marin & Wine Country is one of our favorite magazines to read. We were particularly pleased to be one of three wineries featured in its recent article on wineries who make our beloved pets "guest of honor". Read The Article.
MODERN DOG MAGAZINE INCLUDES MUTT LYNCH IN "STUFF WE LOVE" STAFF PICKS
Modern Dog Magazine Staffer's just included Mutt Lynch Winery in their "Picks of the Litter" Fall 2018 selection. As the staff wrote "We love wine and we love dogs, and that's why we're huge fans of Mutt Lynch Winery". Not bad!! Read the Article.
OUR NEWEST RELEASE - CANINE COMPANIONS FOR INDEPENDENCE 2015 SONOMA COUNTY RED WINE
Our Wines That Give Back program is our signature charitable program to support animal rescue organizations. We are excited to announce our fifth wine in the series - our Canine Companions for Independence 2015 Sonoma County Red Wine graced with a beautiful label featuring one of their puppies in training. 25% of proceeds will be donated to this outstanding organiization.
"PUTTING ON THE RITZ" WITH MUTT LYNCH AT THE RITZ CARLTON LAGUNA NIGUEL 2018 YAPPY HOURS
We always get excited when we're told that our wines will be featured at famous places. And the Ritz Carlton Laguna Niguel is right up there! For there 2018 Yappy Hour Series (May to December), our Mutt Lynch wines will be the featured wines. We like their event motto - Release the Hounds!
SONOMA MAGAZINE FEATURES MUTT LYNCH WINERY AS ONE OF THE BEST VISITS FOR MOTHER'S DAY
We were pleased to see our inclusion in the "8 Great Sonoma Wineries for Mother's Day Wine Tasting". And clearly the favorite for the "dog loving mom". Of course, we think this holds true for any day of the week, in any given month! Read The Article.
MODERN DOG MAGAZINE JUST FEATURED MUTT LYNCH WINERY IN THEIR SPRING 2018 EDITION
It is always rewarding to see our winery in the press. Modern Dog Magazine just published a very nice article about our winery and charity efforts. Nice! Read the Article. Most importantly, it spoke to our continued efforts to promote our Wines That Give Back wines that feature worthy dog causes. We donate 25% of our sales proceeds back to each shelter, one bottle at a time.
OUR NEWEST RELEASE - OUR "YEAR OF THE DOG" CUSTOM LABEL WINE
2018 is the Chinese "Year of the Dog" and we've kicked off our year-long celebration with the release of our "Year of the Dog" Custom Label wine. Winemaker/owner Brenda Lynch is always looking for the next "perfect" gift and this release seemed a natural for 2018.
2017 NEWS
TO OUR FRIENDS - AN OPEN LETTER FROM BRENDA & CHRIS LYNCH
Brenda & Chris Lynch wanted to share their thoughts on the recent fires, our safety and the business building that will be ahead for much of Sonoma County. If you'd like to help, we're encouraging donations to the Sonoma County Resilience Fund (committed to addressing the mid and longer-term needs of those impacted by these devastating fires). We know you'll give generously. Full Open Letter
2014 HELLHOUND RED BLEND WINS DOUBLE GOLD AT THE SONOMA COUNTY HARVEST FAIR
Mutt Lynch went 3 for 3 at the 2017 Sonoma County Harvest Fair, long considered the most prestigious wine competition for Sonoma County wines. Our 2015 "mbf" Zinfandel and Primitivo both garnered Silver Medals. But our 2014 Hellhound Red Blend was our star, taking home a DOUBLE GOLD in the Red Blend category.
BRENDA LYNCH & BRAD PITT? - TASTE TV GIVES A SHOUT OUT TO MUTT LYNCH FOR IT'S ROSIE ROSÉ
It's true. Brenda and Brad were both just mentioned by Taste TV as creating Rosés that were helping to drive skyrocketing interest in the varietal among millenials. Citing the lovely colors and the fantastic flavor pallets of rosé wines, Taste TV claims the varietal is finally getting the attention it well deserves. Who knew? Brenda Lynch, that's who! Blog Post
SONOMA MAGAZINE SHOWCASES MUTT LYNCH AS AMONG THE BEST/MOST DOG-FIRENDLY IN THE COUNTY
Each day more and more people find out why Mutt Lynch is THE destination for dog-lovers who also love wine tasting. Thank you Sonoma Magazine for pointing out the passion behind the brand, the award-winning wines, and the wine labels that will always put a smile on your face. Come visit and see what all the bark's about! Full Article
THE ART OF WINE & RESCUE AT MUTT LYNCH
If you've ever wanted to know how Brenda Lynch juggles her responsibilities, keeps the passion behind the brand evergreen and introduces a creative way to support animal rescue with our latest wine series "Wines That Give Back," you'll enjoy this blogpost by Modern Dog. Blogpost
THIS DOG'S LIFE TOASTS TO MUTT LYNCH
It's always nice to hear others sing your praises and we just received a really nice feature in This Dog's Life. With a great review of the wines we make and the cause that is closest to our heart, they really captured our spirit. In fact, it's right there in the headline--Mutt Lynch Wines Lets You Enjoy A Glass While Saving Dogs. Aw shucks. Full Article
BAY WOOF MAGAZINE NAMES MUTT LYNCH 2016 BEAST OF THE BAY WINNER - DOG FRIENDLIEST WINERY!
We can't believe (well yes we can) we did it again. While we've received this award on multiple occasions, it ALWAYS means so much since it comes directly from the votes of the readers. We'll never stop trying to be your favorite Sonoma wine country stop for you and your canine friends. Thank you Bay Woof community and we hope to see you at the tastig room soon!
WINE BUZZ MAGAZINE NAMES MUTT LYNCH ONE OF THE MOST PET-FRIENDLY POURS!
Mirror, mirror on the wall, who's the most pet-friendly winery of all? Mutt Lynch! Experience what our die-hard fans already know, when it comes to providing world-class, wine country hospitality to you and your dog, we're the tops. Full Article