CLUB MUTT - LITTLE DOG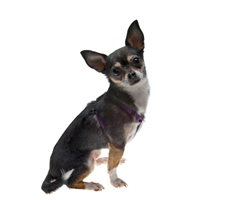 Our Most Popular Wine Club!
Your CLUB MUTT - LITTLE DOG benefits will be:
Wine shipments 2x per year, in Spring and Fall
5 bottles of our Mutt Lynch wine in each shipment
A special dog product enclosed in each and every shipment
An opportunity to taste and enjoy our new releases over the course of the year
A CLUB MUTT – LITTLE DOG discount of 20% on our wines (3 bottle minimum purchase required)
Exclusive CLUB MUTT offers and events

No membership fee to join

How CLUB MUTT works:

By signing up for our CLUB MUTT - LITTLE DOG, the purchaser agrees that he/she is over the age of 21. CLUB MUTT - LITTLE DOG members will receive 2 yearly shipments of Mutt Lynch wines. Your credit card will be automatically billed at the time of shipment for the cost of the wine, applicable taxes plus shipping and handling. If you select to pick up your wine club, you must do so within 60 days or provide us with a pick up date, otherwise your account will be charged and the wine will be sent to you. Memberships continue until members cancel. Members are responsible for notifying Mutt Lynch Winery of any address or shipping changes. Reshipments on returned packages may incur additional charges.
Please note that all Mutt Lynch Wine Clubs require a one year commitment.
Please Note: Because the laws for shipping wine vary from state to state, we must limit our wine club shipments to residents of the following states: AL, AR, CA, CO, DC, FL, IA, MI, MN, MO, NV, NH, NM, NY, NC, OH, OR, RI, TX, WA, WI, WY. Other restrictions may apply. Shipping laws change without notice. For states not listed above, please contact us at (707) 942-6180 or info@muttlynchwinery.com.
< Back