Doggone Good News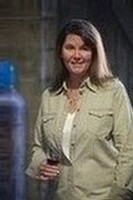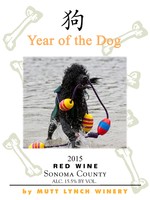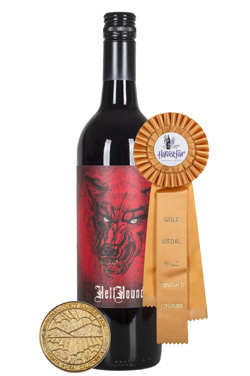 We enjoy sharing our good news with you as it appears - enjoy browsing our updates!
Our Latest News
MODERN DOG MAGAZINE JUST FEATURED MUTT LYNCH WINERY IN THEIR SPRING 2018 EDITION
It is always rewarding to see our winery in the press. Modern Dog Magazine just published a very nice article about our winery and charity efforts. Nice!
Read the Article.
Most importantly, it spoke to our continued efforts to promote our Wines That Give Back wines that feature worthy dog causes. We donate 25% of our sales proceeds back to each shelter, one bottle at a time.
Available for Purchase.
OUR NEWEST RELEASE - OUR "YEAR OF THE DOG" CUSTOM LABEL WINE
2018 is the Chinese "Year of the Dog" and we've kicked off our year-long celebration with the release of our "Year of the Dog" Custom Label wine. Winemaker/owner Brenda Lynch is always looking for the next "perfect" gift and this release seemed a natural for 2018.
Available for Purchase.
TO OUR FRIENDS - AN OPEN LETTER FROM BRENDA & CHRIS LYNCH
Brenda & Chris Lynch wanted to share their thoughts on the recent fires, our safety and the business building that will be ahead for much of Sonoma County. If you'd like to help, we're encouraging donations to the
Sonoma County Resilience Fund
(committed to addressing the mid and longer-term needs of those impacted by these devastating fires).
We know you'll give generously.
2014 HELLHOUND RED BLEND WINS DOUBLE GOLD AT THE SONOMA COUNTY HARVEST FAIR
Mutt Lynch went 3 for 3 at the 2017 Sonoma County Harvest Fair, long considered the most prestigious wine competition for Sonoma County wines. Our 2015 "mbf" Zinfandel and Primitivo both garnered Silver Medals. But our 2014 Hellhound Red Blend was our star, taking home a DOUBLE GOLD in the Red Blend category.
Available for Purchase.
BRENDA LYNCH & BRAD PITT? - TASTE TV GIVES A SHOUT OUT TO MUTT LYNCH FOR IT'S ROSIE ROSÉ
It's true. Brenda and Brad were both just mentioned by Taste TV as creating Rosés that were helping to drive skyrocketing interest in the varietal among millenials. Citing the lovely colors and the fantastic flavor pallets of rosé wines, Taste TVthe claims the varietal is finally getting the attention it well deserves. Who knew? Brenda Lynch, that's who!
Blog Post
SONOMA MAGAZINE SHOWCASES MUTT LYNCH AS AMONG THE BEST/MOST DOG-FIRENDLY IN THE COUNTY
Each day more and more people find out why Mutt Lynch is THE destination for dog-lovers who also love wine tasting. Thank you
Sonoma Magazine
for pointing out the passion behind the brand, the award-winning wines, and the wine labels that will always put a smile on your face. Come visit and see what all the bark's about!
Full Article
THE ART OF WINE & RESCUE AT MUTT LYNCH
If you've ever wanted to know how Brenda Lynch juggles her responsibilities, keeps the passion behind the brand evergreen and introduces a creative way to support animal rescue with our latest wine series "Wines That Give Back," you'll enjoy this blogpost by
Modern Dog
.
Blogpost
THIS DOG'S LIFE TOASTS TO MUTT LYNCH
It's always nice to hear others sing your praises and we just received a really nice feature in
This Dog's Life
. With a great review of the wines we make and the cause that is closest to our heart, they really captured our spirit. In fact, it's right there in the headline--Mutt Lynch Wines Lets You Enjoy A Glass While Saving Dogs. Aw shucks.
Full Article
BAY WOOF MAGAZINE NAMES MUTT LYNCH 2016 BEAST OF THE BAY WINNER - DOG FRIENDLIEST WINERY!
We can't believe (well yes we can) we did it again. While we've received this award on multiple occasions, it ALWAYS means so much since it comes directly from the votes of the readers. We'll never stop trying to be your favorite Sonoma wine country stop for you and your canine friends. Thank you Bay Woof community and we hope to see you at the tastig room soon!
WINE BUZZ MAGAZINE NAMES MUTT LYNCH ONE OF THE MOST PET-FRIENDLY POURS!
Mirror, mirror on the wall, who's the most pet-friendly winery of all? Mutt Lynch! Experience what our die-hard fans already know, when it comes to providing world-class, wine country hospitality to you and your dog, we're the tops.
Full Article
PLEASE VISIT US at our Mutt Lynch Tasting Room on the Town Green in Windsor CA.
RECENT PRESS - Modern Dog Magazine just wrote about Mutt Lynch Winery
DOUBLE GOLD for 2014 HellHound Red - 2017 Sonoma County Harvest Fair
PURCHASE NOW!

JUST RELEASED - Year of the Dog Custom Label Wine
PURCHASE NOW!
---