CLUB MUTT - BIG DOG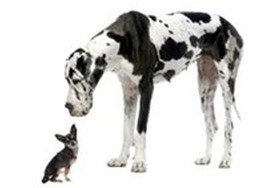 For the serious Mutt Lynch lover! Arriving at your doorsteps twice per year will be a box that will make you and your canine campanion both happy! For each shipment we will carefully select an assortment from our Dog Series and Mans Best Friend wines and include a very special dog product for "you know who." Best of all, with your membership you will receive 25% off our normal pricing, our "BIG DOG" discount, for your CLUB MUTT shipment and any other wine you purchase online (3 bottle minimum purchase required) over the course of the year.
Your CLUB MUTT - BIG DOG benefits will be:
Wine shipments 2x per year, in Spring and Fall
11 bottles of wine in each shipment
A special dog product enclosed in each and every shipment
An estimated average price for each shipment between $175 - $200 (plus applicable taxes and shipping)
An opportunity to taste all of our new releases over the course of the year
A CLUB MUTT – BIG DOG discount of 25% (our largest discount level!) on our wines (3 bottle minimum purchase required)
Exclusive CLUB MUTT offers and events
No membership fee to join
How CLUB MUTT works:
By signing up for our CLUB MUTT, the purchaser agrees that he/she is over the age of 21. CLUB MUTT members will receive 2 yearly shipments of Mutt Lynch wines. Your credit card will be automatically billed at the time of shipment for the cost of the wine, applicable taxes plus shipping and handling. If you select to pick up your wine club, you must do so within 60 days or provide us with a pick up date, otherwise your account will be charged and the wine will be sent to you. Memberships continue until members cancel but memberships can be cancelled at any time. Members are responsible for notifying Mutt Lynch Winery of any address or shipping changes. Reshipments on returned packages may incur additional charges.
Note: Because the laws for shipping wine vary from state to state, we must limit our wine club shipments to residents of the following states
: AL, AR, CA, CO, DC, FL, IA, MI, MN, MO, NV, NH, HM, NY, NC, OH, OR, RI, TX, WA, WI, WY. Other restrictions may apply. Shipping laws may change without notice. For states not listed above, please contact us at (707) 942.6180 or karen@muttlynchwinery.com.
« Back
PLEASE DONATE GENEROUSLY TO FIRE RELIEF EFFORTS AT: SONOMA COUNTY RESILIENCE FUND
DISCOUNTS ON WINE!
15% DISCOUNT 12+ BOTTLES
10% DISCOUNT 6+
*Not valid on already discounted wines, gift sets or custom label wine

Mutt Lynch is located at 9050 Windsor Road, Windsor CA-- Stop in for a tasting -- No appointment needed!
2017 Sonoma County Harvest Fair--Double Gold!
Our "hellishly" good 2014 HellHound Red took home a double gold in the Bordeaux Blend category. Don't
miss out on your chance to get your hands on this delicious wine. Purchase now!

Bay Woof Magazine Names Mutt Lynch 2016 Beast of The Bay Winner - Dog Friendliest Winery
Multiple wins never get old especially when voted on by readers. Thank you!
Read More
Wine Buzz Magazine Names Mutt Lynch One of the Most Pet-Friendly Pours
Full Article
2015 Orange County Fair--Gold, Silver, Bronze!
2012 mbf Petite Sirah, Perotti Vineyard-Gold, 2012 mbf Chardonnay-Silver, 2012 mbf Primitivo, Speedy Creek Vineyard-Silver,2012 mbf Zinfandel, Perotti Vineyard-Silver, 2012 mbf Charbono, Frediani Vineyard-Bronze. Howlingly good show!
2014 Sonoma County Harvest Fair--Double Gold, Silver, Bronze!
Our 2011 mbf Petite Sirah, Perotti Vineyard was awarded a Double Gold. Over 1,000 wines entered this year and we're thrilled! Our 2012 mbf Primitivo, Speedy Creek Vineyard was awarded a Silver Medal and our newest release--2012 HellHound Red was awarded a Bronze Medal. Can you dig it?
2014 Forbes Magazine Coolest Wine Labels--mbf Primitivo, Unleashed Chardonnay, "Rusty" Muttitage
Was there ever any doubt that we have the coolest labels? Well now it's official--singled out by Forbes Magazine no less. We think it's high time that these wines and labels graced your table!
2014 SF Chronicle Wine Competition Lauds Mutt Lynch Winery--Double Gold & Two Bronze Medals
We're starting to need a vault! Just announced, our Double Gold win for our 2009 "mbf" Petite Sirah, Perotti Vineyard and Bronze Medals each for our 2009 "mbf" Zinfandel, Perotti Vineyard and 2011 "mbf" Primitivo, Speedy Creek Vineyard.
Dream of a Leash-Free World!
Brenda, Chris & Violet

---